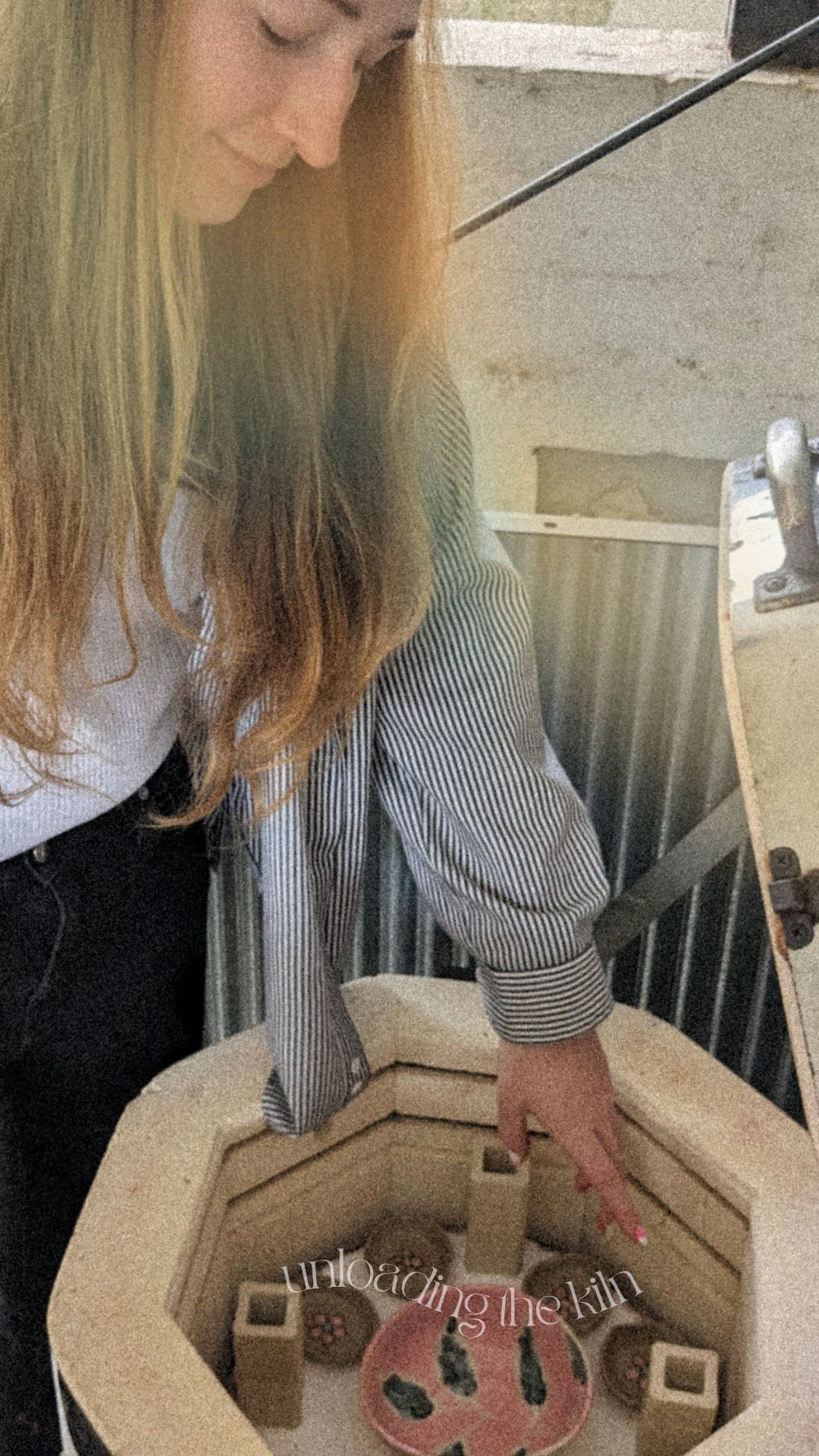 Indelible designs create bold and dreamy functional ceramic pieces. Each piece is made slowly and thoughtfully by artist Kirby Sens in Melbourne, Victoria.
Indelible means to making lasting marks or memories. This concept is echoed through each piece, with evidence of finger pressure and the makers hand these playful ceramic pieces are all unique.
Each piece is created to fill a specific purpose in the keepers like. Kirby continues to create pieces that incite connection between you and your functional ware. Making indelible design's pieces the perfect gift, full of colour, hope to create connection between the owner and their new piece.