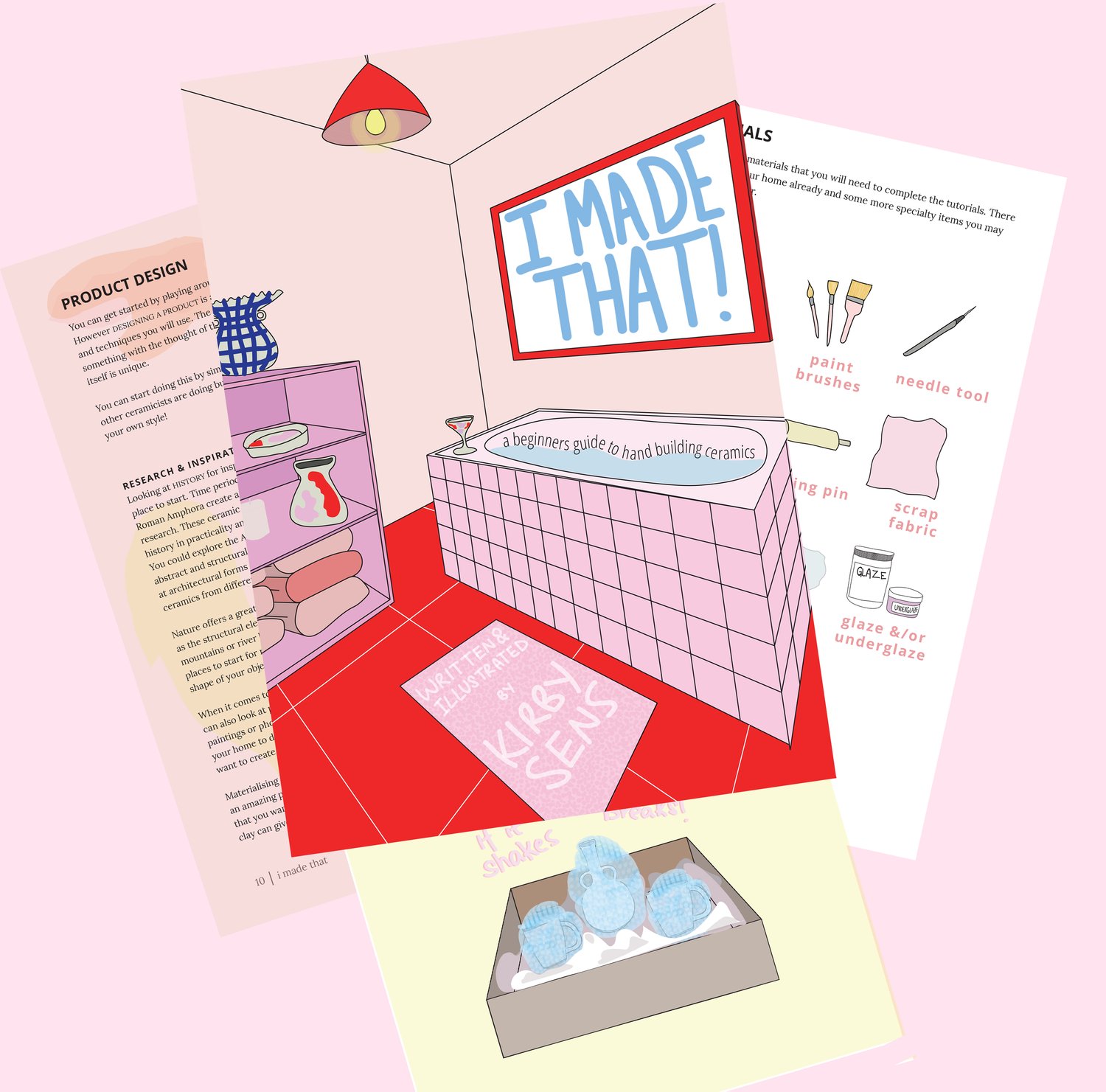 I Made That! A Beginners Guide to Hand building Ceramics (Ebook)
Have you been keen on making some ceramic objects but not sure where to start? I Made That! is a beginners guide to Hand building ceramics at home that gives you easy instructions that are also FULL of knowledge, tips and tricks for those serious 'amateur' potters.
You will learn how to get started designing a product including where to start with inspiration. You will explore the process of making clay objects and how it all works.
Cute illustrations accompany step by step instructions of how to use different techniques when creating clay objects. It even includes common areas of difficulty and tips of how to overcome them!
You can do it at home at your own pace, even invite your pals over for a crafternoon!
This is a digital purchase (30 pages) - A link will be emailed directly to you after purchase for download!